The Riverin project is locates in Thu Thiem new urban area of Ho Chi Minh City. It's adjacent to Riverfront Residences and The Metropole Thu Thiem project. The project is a mixed-use development in which retail, commericial, and condominiums apartment for sale are distributed within six towers, three of which are linked by a connection bridge block.
The architecture of Riverin Thu Thiem project is a modern and elegent style the linear blocks expressed as separate vertical towers.
The podium clad in rich natural stone materials gives it a strong and bold feeling, yet it incorporates large framed shop windows for the retailers to express their brand.
The Riverin project introduction
Project name
The Riverin Thu Thiem
Project address
Plots No 3-15 + 3-16 Thu Thiem new urban area
Developer
Hongkong Land
Site area
35.259 Sqm

Development Details

1140 apartmens 1-2-3-4 bedrooms11 Shophouse
12 Pool Villas


Tenure

Vietnamese: freeholdForeiger: 50 years ownership, Extending additional 50 years


Estimated construction schedule
Foundation: Est. 4Q 2018
Handover: Est. 4Q 2021

Handover condition

1,2,3,4 bedrooms: fully fittedPremium Collection: fully fittedPenthouse: Bare shellShophouse: Bare shellLanded House: Bare shell


Consultants
Architect: Dp Architects
Civil & Structural Engineering: Arup Group
Mechanical & Electrical: Aurecon
Space planner / Interior Design: David Kleinberg Design Associates

Main Contructors
update soon
Customer Service Department of The Riverin project:

Tel: 08 34567 768 – Email: theriverinthuthiem@gmail.com
The Riverin project has gross investment over 400 Million dollar. Included:
1140 The Riverin Apartments: Area from 70sqm to 220sqm

One bedroom: 70sqm
Two bedrooms: 100sqm to 120sqm
Three bedrooms: 165sqm
Four bedrooms: 220sqm

11 The Riverin Shophouses: Area from 205sqm to 1000sqm
The Riverin Penthouses
12 The Riverin Pool Villas: Area from 277sqm to 380sqm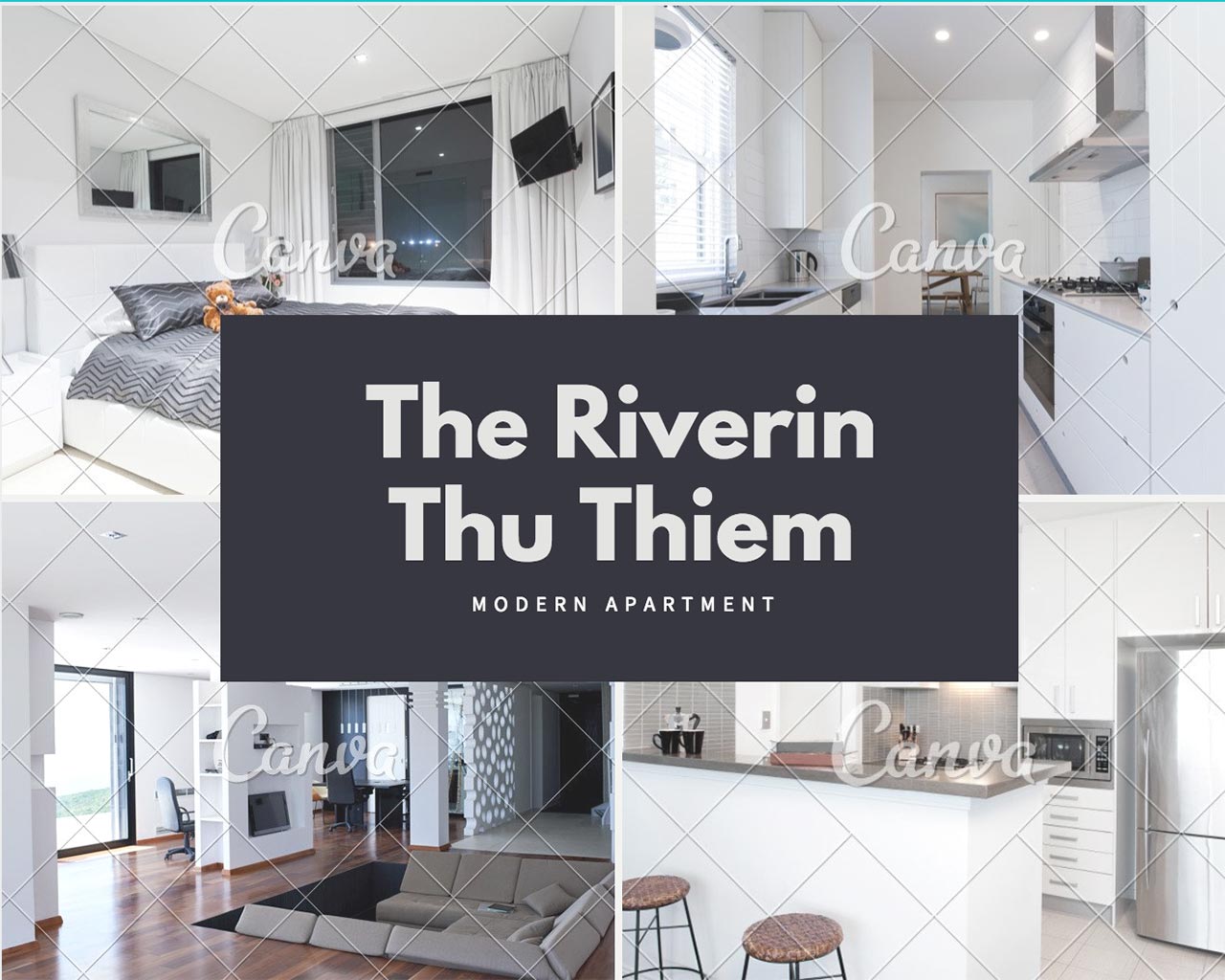 If you want to buy apartment, shophouse, pool villas in The Riverin project, please contact to us.
The sample house of The Riverin
Plot No 3-16 Thu Thiem New Urban, District 2, Ho Chi Minh City

Telephone: 08-3456-7768
Email: theriverinthuthiem@gmail.com