With a favorable location near the city center, along the Saigon River at Thu Thiem new urban area, The River Thu Thiem apartment possesses all the necessary factors of the ideal living environment in Ho Chi Minh City, Vietnam.
The intention of constructing a residential building on the site area of 3,5ha, DP Architects created a project quality for the upper income group in the region.
Overview of The River Thu Thiem project
The River Thu Thiem project another name for The Riverin is a combination of six independent towers, 70m high with 12 to 24 storeys, located at an angle towards the meandering Saigon River, and linked together by a series of green which are the aerial landscaping overpasses reserved for community activities.
Address:
Plot 3-15 & 3-16 Thu Thiem new urban area, District 2, HCMC
Investor
Refico and CII
Architectural Concept Consultant
DP Architects PTW LTD
Structural Consultant
Arup Vietnam Co.,LTD
Mechanical Electrical Design Consultant
Aurecon Vietnam Co.,LTD
ID Consultant
The ID Dept. PTE LTD
Landscape Consultant
Ecoplan Asia PTE LTD
Construction Management
Core Asia project Management Co.LDT
Quantity Surveyor's
Arcadis Vietnam Co.,LTD
Project of area
3,5 ha
Product
Apartment, Pool Villas, Shophouse, Penthouse
Unit Type
1 bedroom: 56m2
2 bedrooms: 84m2
3 bedrooms: 125m2
4 bedrooms: 185m2
Construction Schedule
Start construction: 2019
Expected handover date: 2021
Tenure
Free-hold ownership for Vietnamese
50-year ownership for foreigners
Scheduled to be completed in February 2022, the project allows maximum visibility of the river scenery from the apartments. It also takes advantage of natural ventilation and natural lighting so as to reduce electrical costs for lights, fans and air-conditioning.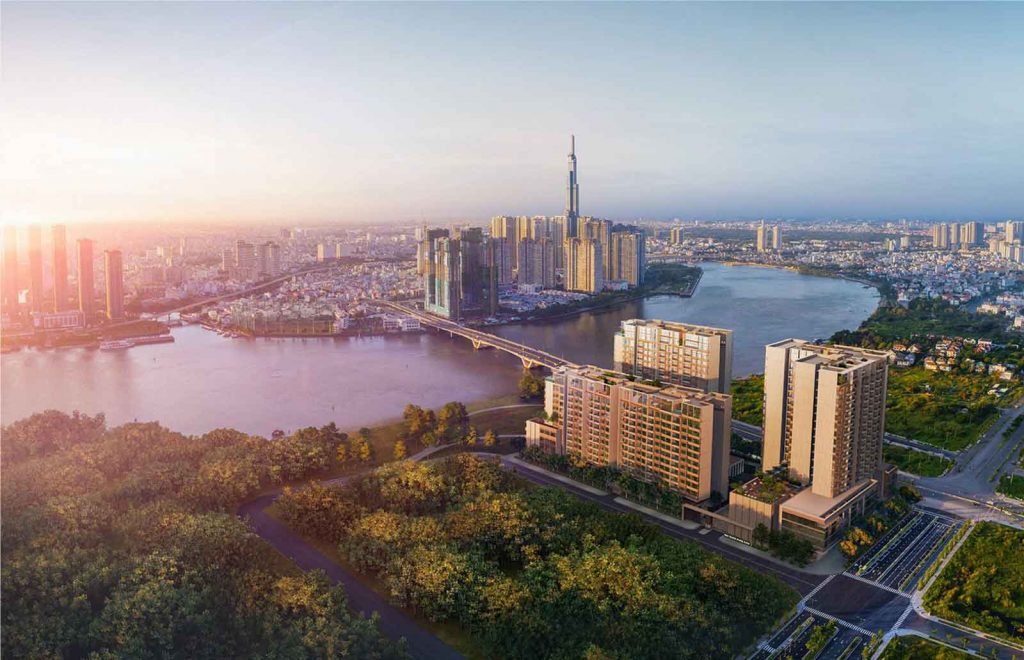 More information please view below link:
Design Intention of The River Thu Thiem project
New concepts and latest technologies for the residential building are used to ensure the investment efficiency, construction fee reduction and at the same time guarantee the quality of the building. Creating a living environment with its beauty coming from site planning to elegant architectural forms with open internal spaces, The River Thu Thiem apartment is designed to suit the different residents' needs.
Floor plan of project
Layout of apartment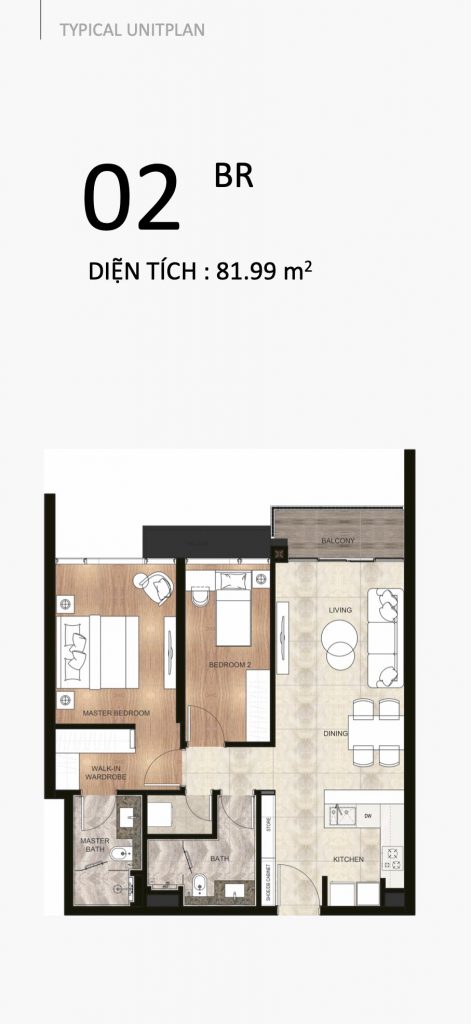 What's the original price of The River Thu Thiem apartment?
The unit price above doesn't include VAT and maintenance fee
Payment Scheme for Open for sale on 11/04/2020
| | | |
| --- | --- | --- |
| Instalment | Estimated Time | Amount |
| Deposit | | 200 million VND |
| 1st | Within 14 days as the deposit | 10% |
| 2nd | June 2020 | 20% |
| 3rd | Aug 2020 | 5% |
| 4th | Oct 2020 | 5% |
| 5th | Dec 2020 | 5% |
| 6th | Feb 2021 | 5% |
| 7th | Apr 2021 | 5% |
| 8th | June 2021 | 15% |
| 9th | Q2-2022 | 25% |
| 10thr | Receive House Ownership Certificate | 5% |
Sales Department of The River Thu Thiem
Aales Gallery
Plot 3-16 Thu Thiem new urban area, District 2, HCMC